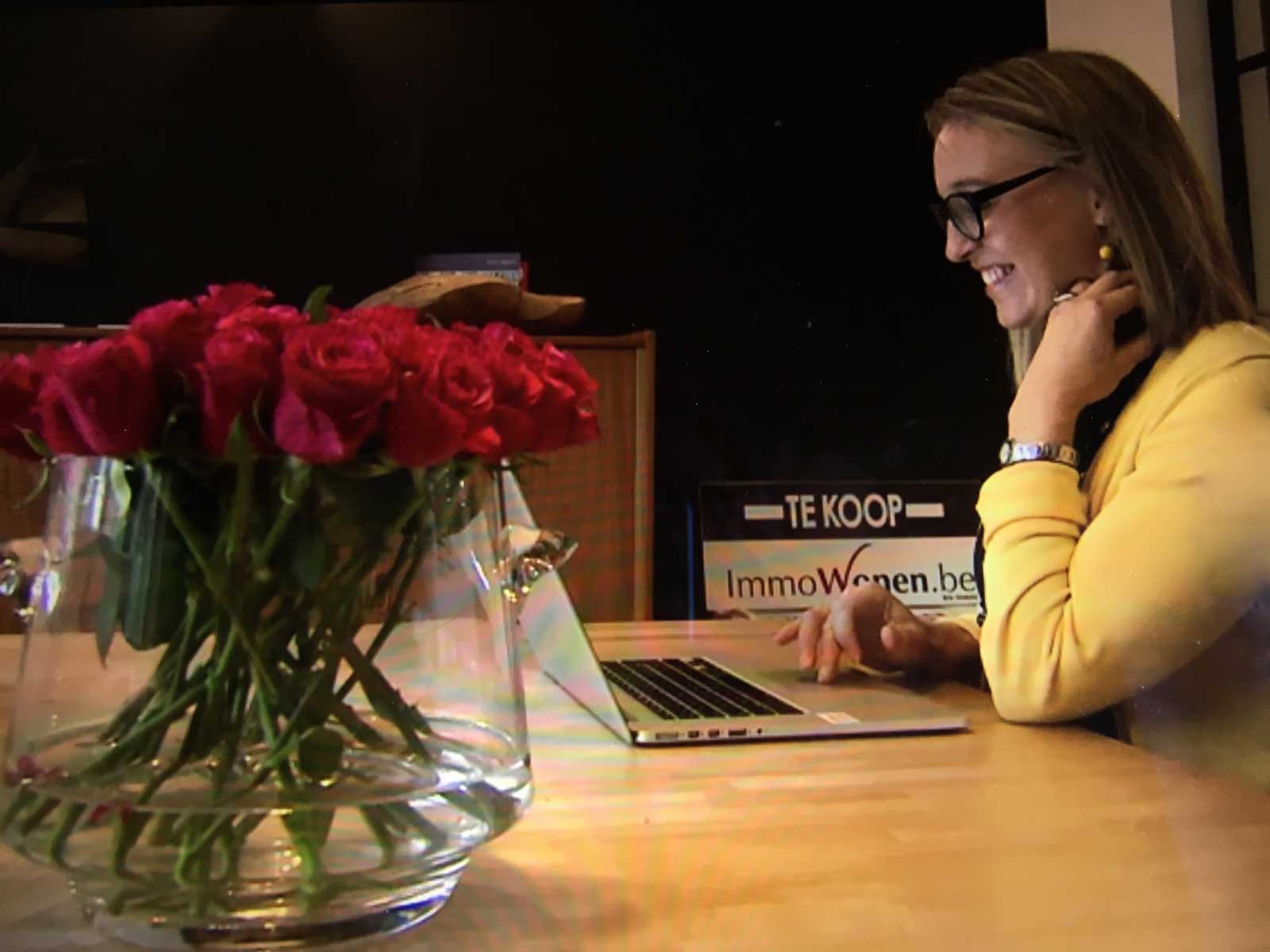 So far I have found a new owner or occupant for every property in my real estate portfolio and I am quite proud of that. The fact that satisfied customers warmly recommend ImmoWonen to others also gives me great pleasure. After all, customer satisfaction is one of my main priorities.
If you are about to sell your house and you're looking for a reliable, professional real estate agent to assist you in that sale, then you can expect me to support you by giving:
100% commitment
Selling a house isn't something you do every day. Incidentally, you're not just selling a property, you're selling your house and your home. I understand that feeling all too well. That's why I make time for you. Not just for the practical matters we need to deal with, but simply for a good chat.
Preferably, I will not just visit once, but several times. That's how I, too, can become familiar with your home. By empathising, I can get my head around all the practical benefits, which then allows me to communicate them clearly and truthfully to prospective buyers. You will remain closely involved in the entire sales process. I will keep you permanently informed of any progress and we will make every important decision together.
The local real estate market holds few secrets for me
This is because I consciously choose to focus my working area on the Leuven region and its surroundings, which means I know the local real estate market and its current market values through and through.
Thorough research and full documentation
I will put together a complete file including various legal documents, such as the soil certificate, EPC certificate, and urban development excerpt. In this way, I can provide you in all good conscience with a realistic, achievable and substantiated market value upon which we can base the final sale price together.
Illustrative and, above all, honest real estate photos
In addition to real estate and interior styling, photography is also one of my great passions. I will create a truthful photo report that gives potential buyers a clear and complete picture of your property, without manipulating any images. For this purpose, I also like to give practical tips on how to make your property as attractive as possible through real estate styling.
I include real estate styling & home presentation and decor tips as standard
Based on my experience in interior styling, I would like to share some practical tips with you to make your property even more attractive to potential buyers. I can also temporarily furnish vacant premises, as this helps to win over potential buyers.
Well thought-out marketing
The fact that I studied marketing is now very useful to me. I will sell your home through advertisements on this website, external real estate sites, a targeted customer mail-out and in the written press, and this will always be in a targeted way. That is why I always start with a wide-ranging target group definition and a well thought-out marketing plan before I put your property in the spotlight.
Want to have multiple viewings? Of course you can!
Every owner and every property gets my undivided attention, but that also applies to the interested buyers who want to view your property. I like to make time for them as well. Fancy an extra visit with family or friends? With pleasure!
Visitors receive a handy documentation folder with all the info and ground plans, an individual tour and all the time they need.
Tenants and buyers can also count on me for honest and open communication. After all, I am a real estate mediator who guides both you as a seller and the prospective buyer. Even complex negotiations run very effectively thanks to my strong communication skills.
So what happens with any administration work?
Selling or renting out a house involves a lot of admin. I'll assist you with all that whole paperwork. I draw up the private sale agreement ("the special agreement" as many call it), the rental agreement and possibly also the location description. I then ask both you and the new inhabitant to come and sign everything over a nice cup of coffee in my office.
You can then sleep easy. When I draw up a special agreement, I always have the draft proofread by your notary and by the notary of the buyer.
Do you want to sell exclusive property through a discreet sale?
Selling a house in a slightly higher price range requires the approach to be adapted. But my experience and confidential approach mean you can also count on me for discrete sales of exclusive real estate. I'd be happy to explain to you personally how I take a silent sales approach.
Are you ready to sell your house this way?
Does my approach and vision appeal to you? I would be happy to introduce my service to you without any obligation.